Depeche Mode News - depeche-mode-world.de
Depeche Mode - Remastered - The Tracklisting
March / 05 / 2006:
As promised. here are the tracklistings for the remastered versions of the Depeche Mode albums. The release date for these 3 albums is March 31th in Germany, Austria and Switzerland, April 3rd for the rest of Europe and April 25th for the US.
Speak And Spell - CDX Stumm 5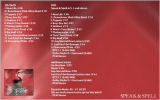 CD / SACD
01. New Life
02. I Sometimes Wish I Was Dead
03. Puppets
04. Boys Say Go!
05. Nodisco
06. What's Your Name?
07. Photographic
08. Tora! Tora! Tora!
09. Big Muff
10. Any Second Now (voices)
11. Just Can't Get Enough
12. Dreaming Of Me
DVD
Same tracklisting as above in
- DTS 5.1 (24 bit / 96K)
- Dolby Digital Surround 5.1 (24 bit)
- PCM Stereo
Additional tracks :
Ice Machine
Shout
Any Second Now
Just Can't Get Enough - Schizo mix
Video - Depeche Mode 80-81 (Do we really have to give up our day jobs?)
- DTS 5.1 (24 bit / 96K)
- Dolby Digital Surround 5.1 (24 bit)
- PCM Stereo
Music For The Masses - CDX Stumm 47
CD / SACD
01. Never Let Me Down Again
02. The Things You Said
03. Strangelove
04. Sacred
05. Little 15
06. Behind The Wheel
07. I Want You Now
08. To Have And To Hold
09. Nothing
10. Pimpf
DVD
Same tracklisting as above in
- DTS 5.1 (24 bit / 96K)
- Dolby Digital Surround 5.1 (24 bit)
- PCM Stereo
Additional tracks (PCM Stereo):
Agent Orange
Pleasure, Little Treasure
Route 66
Stjarna
Sonata No.14 in C#m (Moonlight Sonata)
Bonus 5.1 Mixes:
Agent Orange
Never Let Me Down Again - Aggro Mix
To Have And to Hold - Spanish Taster
Pleasure, Little Treasure - Glitter Mix
- DTS 5.1 (24 bit / 96K)
- Dolby Digital Surround 5.1 (24 bit)
- PCM Stereo
Video - Depeche Mode: 87-88 (Sometimes you do need some new jokes)
- PCM Stereo
Violator - CDX Stumm 64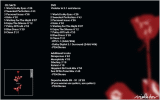 CD / SACD
01. World In My Eyes
02. Sweetest Perfection
03. Personal Jesus
04. Halo
05. Waiting For The Night
06. Enjoy The Silence
07. Policy Of Truth
08. Blue Dress
09. Clean
DVD
Same tracklisting as above in
- DTS 5.1 (24 bit / 96K)
- Dolby Digital Surround 5.1 (24 bit)
- PCM Stereo
Additional tracks:
Dangerous
Memphisto
Sibeling
Kaleid
Happiest Girl - Jack Mix
Sea Of Sin - Tonal Mix
Video - Depeche Mode 89-91 (If you wanna use guitars, use guitars)
- PCM Stereo